FootJoy Golf Glove Fitting Guide
ARE YOU WEARING THE RIGHT SIZE GLOVE?
A properly fit glove is as important to your game as using the right club or golf ball. Your glove is your closest point of contact with your club. If not fit properly, your hand may move within your glove. Any movement could compromise your swing, so correct fit is crucial to your game. You want your glove to fit like a second skin.
Here is what to look for: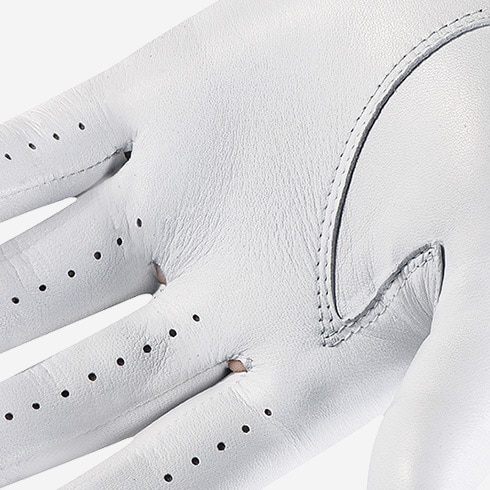 Fits Like a Second Skin
A proper fitting golf glove should fit like a second skin, tight across the palm and fingers, with no loose material.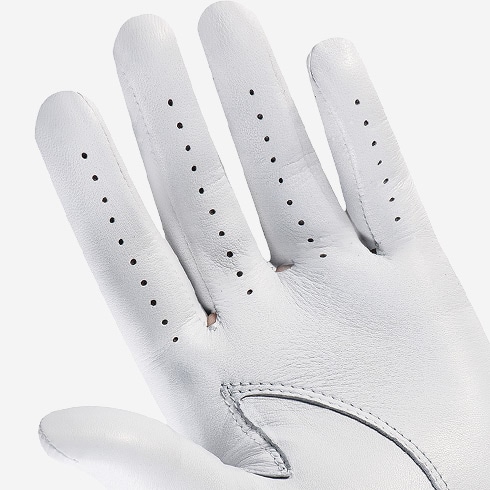 Fingers Should be Snug
You should not have extra material at the top of your fingers, if you do, you may want to size down or try a Cadet glove in your size.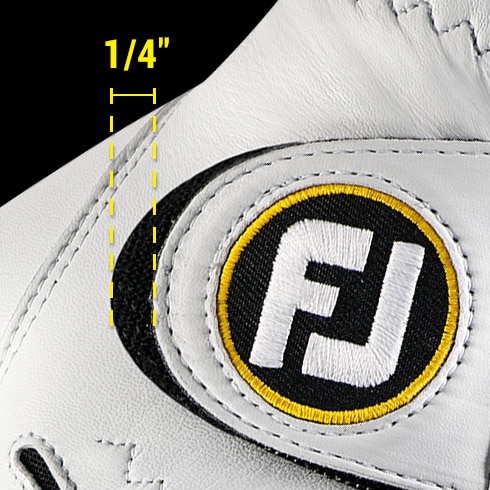 Room to Adjust Closure
The tab should only come about 75% of the way across the back of your hand (leaving 1/4" of Velcro® uncovered) to allow for adjustment during play.
HOW TO DETERMINE YOUR GLOVE SIZE
Upwards of 50% of golfers are estimated to be wearing the wrong glove size. Most are wearing a glove that is too big. Your glove is the closest point of contact with your club; it should fit like a second skin. Any movement between hand and glove could compromise your swing.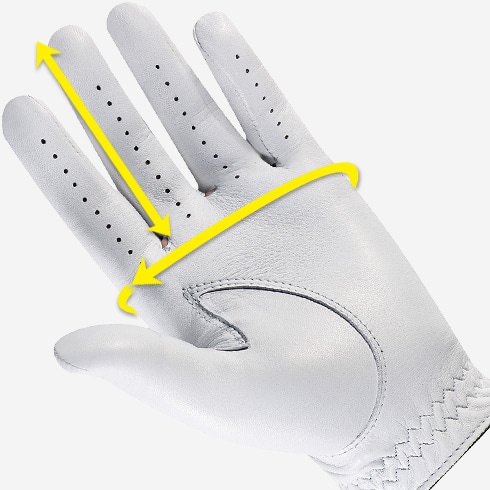 Determining your glove size
Two measurements determine your glove size:
•Length of middle finger
•Circumference of the hand measured around the first knuckle (excluding the thumb)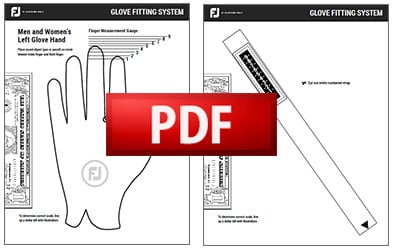 Easy at home measuring tool
Download and print this PDF on standard letter sized paper (8.5" x 11").
The first page is a guide to measure the length of your middle finger. The second page has a ruler you can cut out to measure the circumference of your hand. Use those two measurements to find your size in the following chart.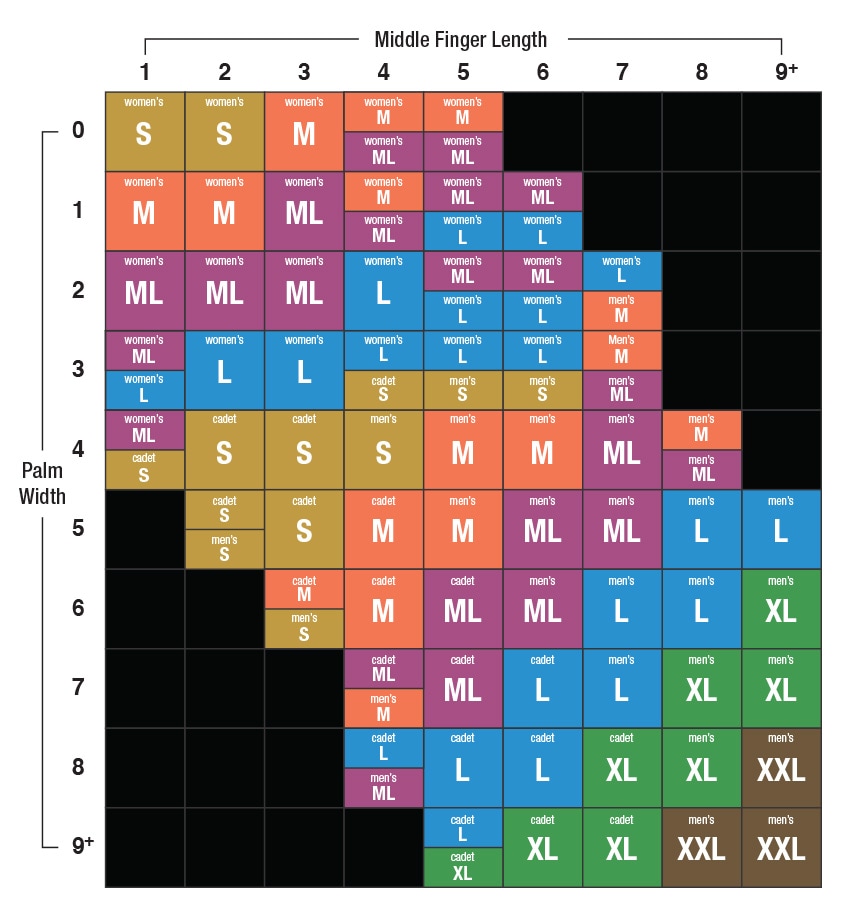 Sizing Tips
•If you fall between two sizes, try the smaller size first.
•If your size comes out different from what you normally wear, try the size we recommend first.
•If your Finger Length number is LESS than your Palm Width number, try a Cadet glove in your size.
•If your Finger Length and Palm Width number differ by more than 2 than you will want to try on several sizes to determine the best compromise.
•For some men, a Womens glove may be your best option. Several FootJoy tour players wear a Womens glove on tour for optimal performance.
•Always try the glove on to ensure proper fit.
•Check your size at the start of every season, it can change over time.
•Be sure to read Are you wearing the right size glove? before making a final glove size determination.
WHAT GLOVE WEAR CAN TELL YOU ABOUT YOUR GAME
Ideally, your glove won't show any wear before it is time to replace it, but if it does, then here are a few pointers that could improve your game.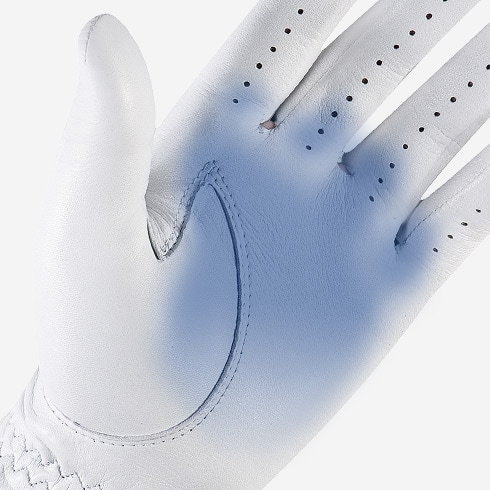 Palm Wear
Your hands may be slipping during your swing, or you may be holding your club with your palms rather than your fingers.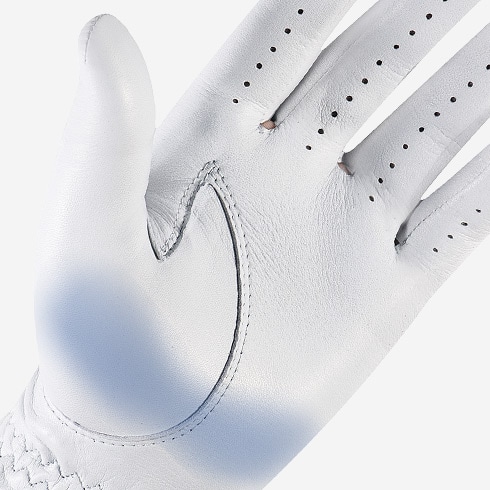 Heel Wear
You may be re-gripping at the top of your swing, or you may be holding the club too close to the end. Check that you are gripping the clubs about an inch from the end.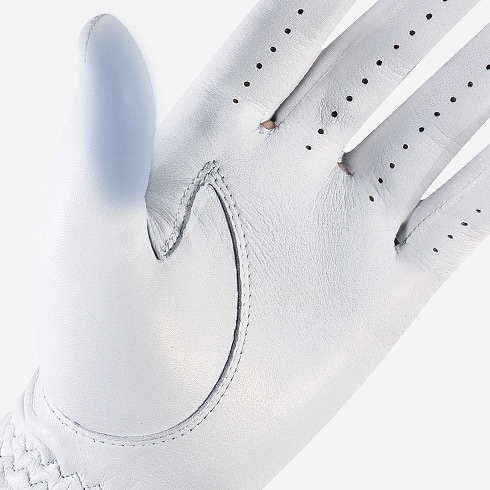 Thumb Wear
You may be extending your thumb too far down the shaft. Point your left thumb slightly toward the right for a more natural, comfortable backswing.
Always Rotate Your Gloves
Rotating between multiple gloves extends the life of each glove because it gives them more time to dry out.
REGULAR VS. CADET SIZING
FootJoy golf gloves are offered in two different cuts to ensure a proper fit.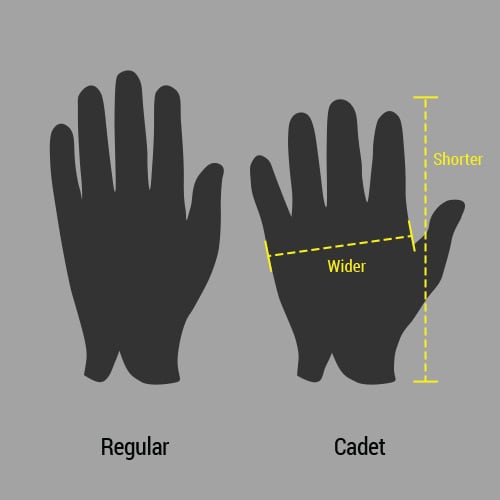 Regular
Palm and fingers are standard proportions.
Cadet
Palm is wider and fingers are shorter.
Consider trying a Cadet glove if:
•You have extra material at the tops of your fingers in a Regular glove but sizing down doesn't leave ¼" of Velcro® exposed.
•You find that your fingers swell during a round.